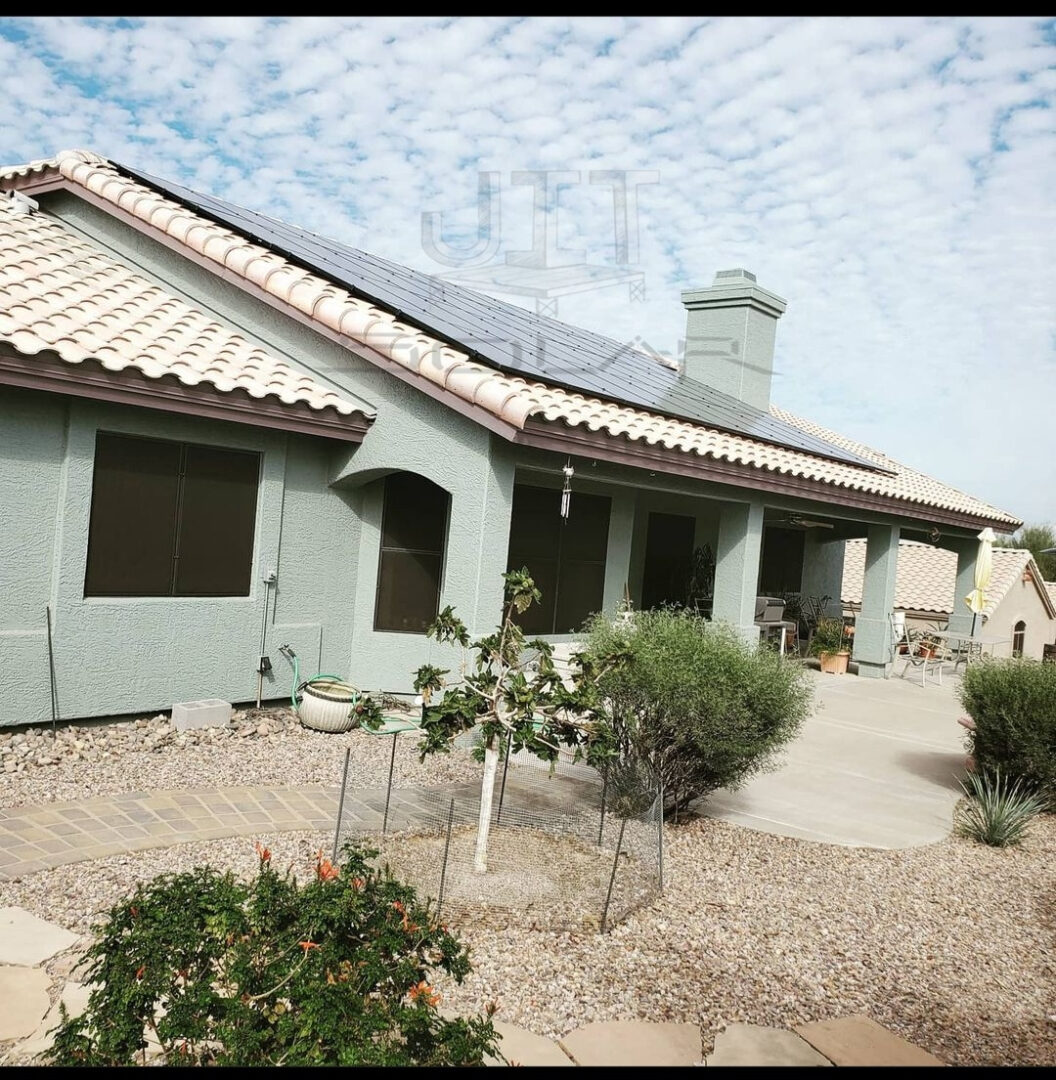 ARIZONA RESIDENTIAL
SOLAR INSTALLATION
Up To 100% Off Your Electric Bill with Solar Ownership
JIT Solar is focused on providing every customer with a customized solar platform specifically designed to produce all of the energy needed while maximizing the credits offered by the utility company.
JIT Solar has worked with customers being serviced by APS, SRP, TEP and City of Mesa and we understand the different solar programs each of these utility companies have. Our goal is to educate the customer in regarding their specific solar program and help the customer understand how solar can maximize their savings. JIT Solar can design a solar system that provides the energy the customer needs while maximizing the buyback credits offered by the utility company and still making it financially beneficial to the customer. Every single aspect of our process and installation has a purpose. JIT Solar's proprietary designing platform and our ability to in-house our sales, design, and installation process give us the ability to offer customers a superior product at a lower cost.
JIT Solar focuses on quality installations that aesthetics of your home. We understand your house is your investment and you want it to look appealing even with solar on your roof. JIT Solar spends the extra time and effort to ensure your installation look as clean as possible.